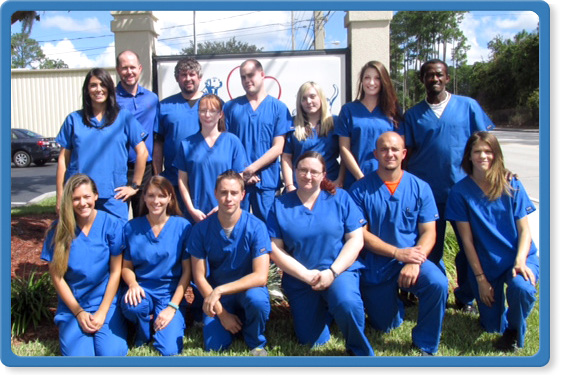 Very busy, full service veterinary hospital with boarding, grooming, and daycare is seeking an experienced Kennel Assistant. We are looking to make several hires.
About the Job
Looking for a warm and friendly person who has experience working in a veterinary hospital, is familiar with veterinary procedures, medications, food, and other products.
Before we move forward in attempting to schedule an interview, we wanted to cover a few FAQ regarding the position to be sure it is the right fit for all parties.
First the hours are full time (~40 hours per week), weekend and holiday hours are required.
Starting pay is ~$10.50/hr with no experience.
Shifts start as early as 7am in the morning.
The position requires long days with a considerable amount of physical labor, including but limited to basic animal care, cleaning, and maintenance of kennel area.
Must be able to multi-task, and have a warm, welcoming disposition.
Punctuality and dependability are paramount.
Some weekends and holidays are required on a rotating basis.
Come be a part of our awesome team!
Benefits:
Health, dental, and vision insurance IRA retirement plan, paid vacation, scrub allowance, and pet benefits available after 90 days!
Salary is competitive, and based on experience. on experience.
401(k)
401(k) matching
Dental insurance
Employee discount
Flexible schedule
Health insurance
Paid time off
Schedule:
10 hour shift
12 hour shift
Holidays
On call
Weekend availability
For further information about the clinic you can visit the website at Mandarinanimalhospital.com
About Mandarin Animal Hospital
Since 1965, Mandarin Animal Hospital has been a vibrant and vital home for pet owners throughout Jacksonville, FL and surrounding communities. Throughout our history, we have strived to provide the highest level of care and service to our clients and their pets while continually updating our Jacksonville, FL veterinary facility to remain at the leading edge of veterinary care.
State-of-the-Art Facility
From 1990 to 2010 Dr. Robert E. Gordon was dedicated to building on the original owner's vision for a full-service state-of-the-art Jacksonville veterinary facility, which included building a substantial addition to the facility. This allowed the hospital to offer a wider range of services and update equipment.
In January of 2011, Dr. James L. Mosley, Jr., purchased the practice and set about continuing its development. This included upgrading the Hospital's laboratory equipment, bringing in new anesthetic equipment to provide even safer anesthesia, and computerized radiography, which provides more rapid diagnostic capabilities, enhanced image quality, and the ability to quickly consult with specialists.
Our Mission
While Dr. Mosley and his staff will continue to find ways to improve the quality of care and service at Mandarin Animal Hospital many aspects of the hospital will not change. We will continue with our flexible scheduling, hire only the best and most committed staff, provide excellent customer service at all times, price our services fairly and competitively, and maintain the highest quality medical and surgical services.
In short, we are committed to living up to our motto each and every day: Celebrating the special love of animals with knowledge and compassion.